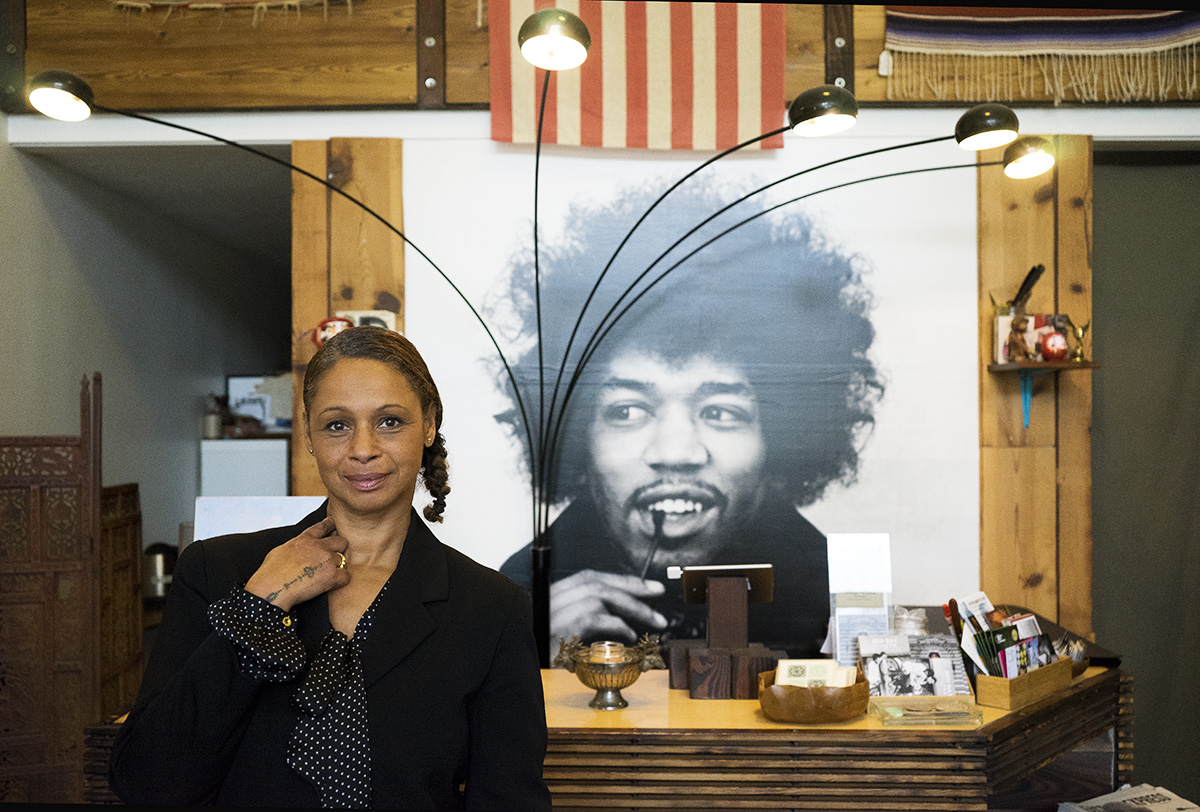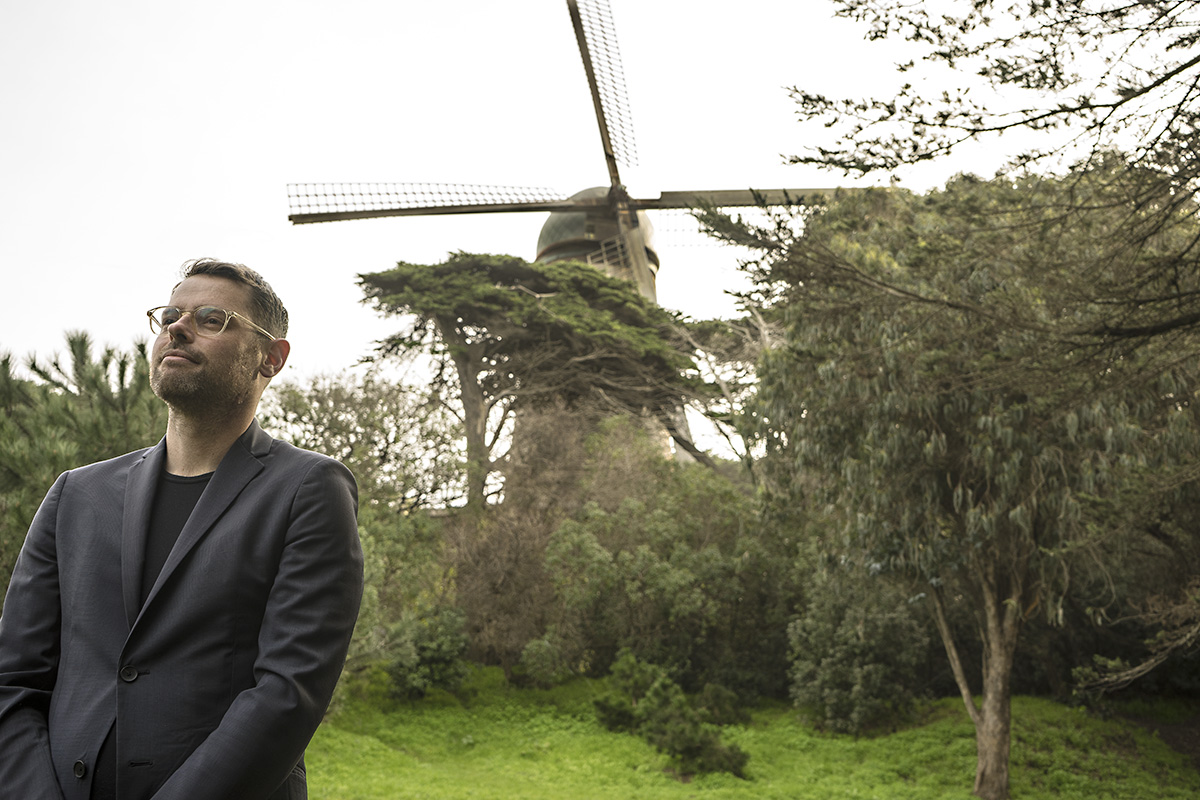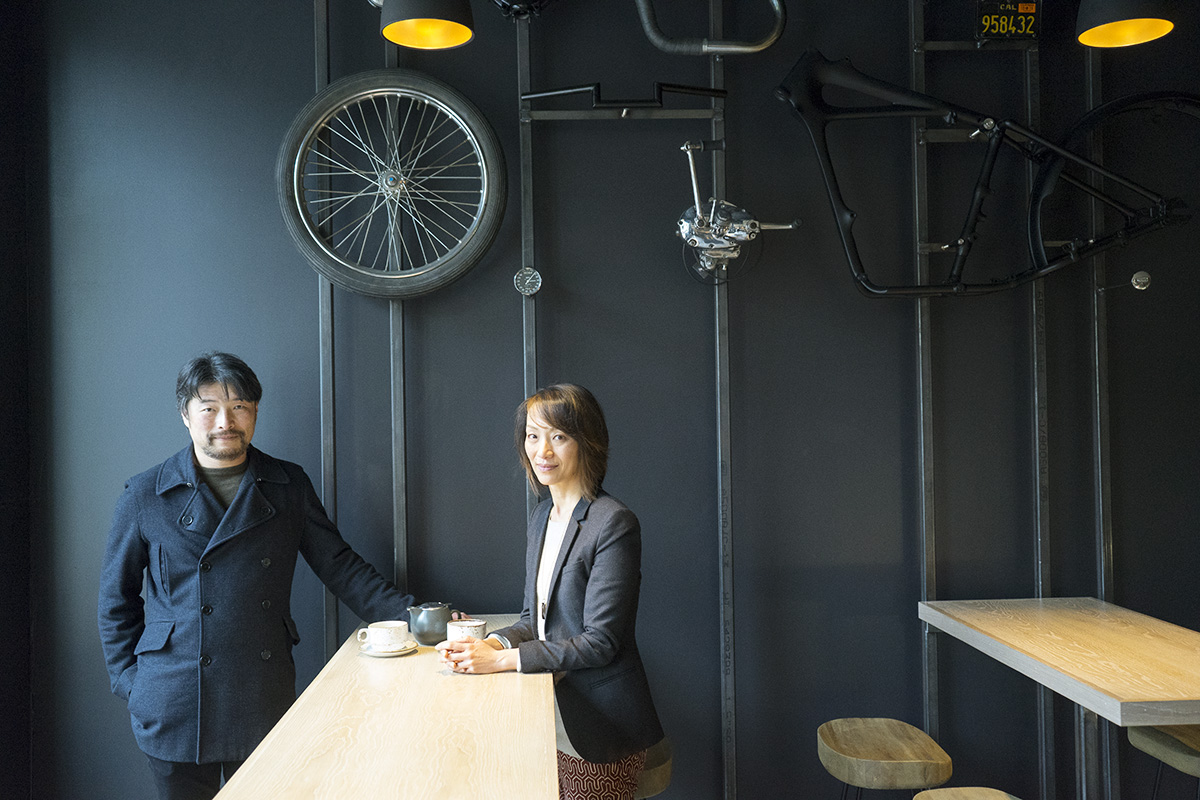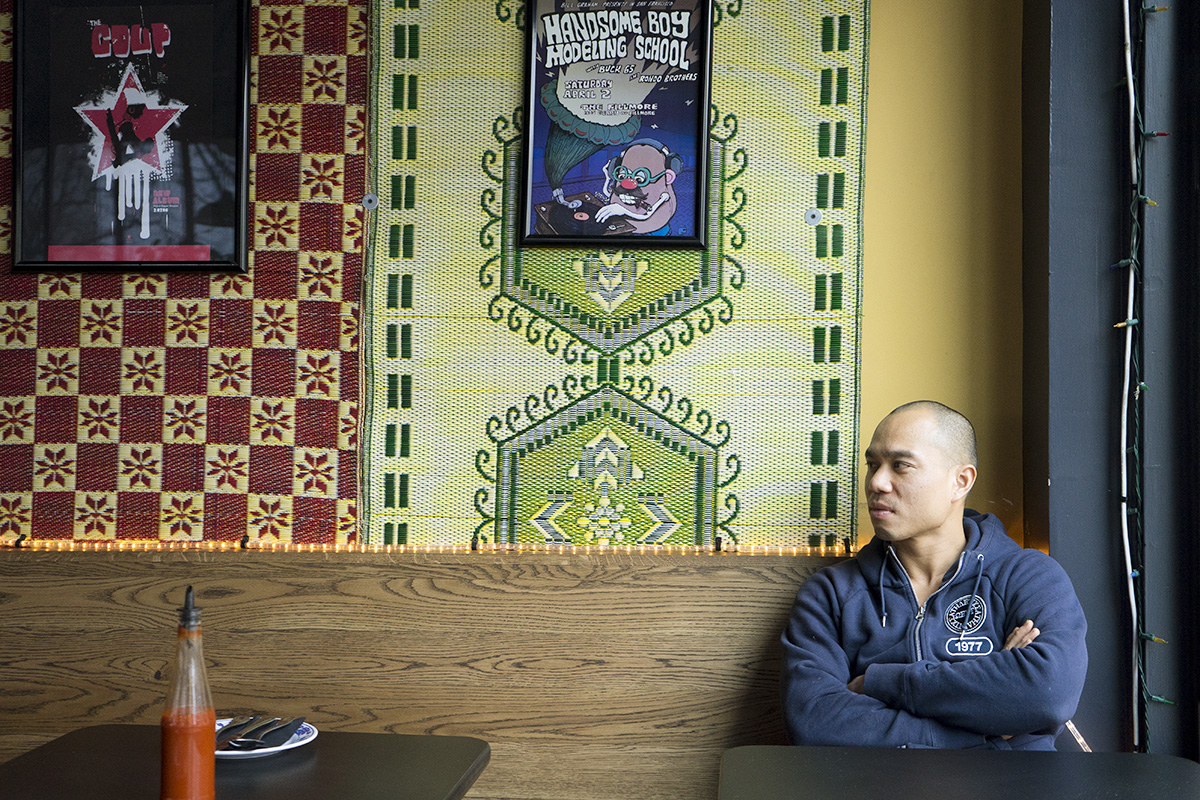 Iban, Motion Graphics Designer, Spain
"In 2007, I came for 2 years and I'm still here. I wanted an experience of living abroad and learning English. The choice was Melbourne or San Francisco: who doesn't want to be in San Francisco! It's the most European city in the US. I don't have a car and I ride my bicycle everywhere. SF is a very eclectic community from all over the world. It makes you feel very comfortable."
Julianna, Media student, China
"I'm what they call ABC: American born Chinese! I've had a kind-of American upbringing, but with a strong Chinese influence, particularly from my grandmother. She still gives us "Hong Bao": red envelopes for good luck and good health. SF certainly offers more job opportunities for Chinese nationals in Silicon Valley: people assume you're smart because you're Chinese. China is about quantity, the Bay Area is about quality."
Taka, Knife specialist / musician, Japan
"I'm originally from Tokyo and I've been here for 16 years. I came here because I always wanted to play music. All the music I liked was American but i knew nothing about the culture. I come from a traditional Japanese family. I've met knife-smiths and the real masters are the most humble people you will ever meet. In the beginning I couldn't deal with the food here, it was terrible and I lost so much weight. San Francisco is my home town, it suits my lifestyle."
Silvia, Artist, Brazil
"Until I arrived in San Francisco, I had never been encouraged to be myself. I had no art education. I immediately got creative and started to work with metal and got a job as a welder and rapidly became an artist. I realized everything I'd done until then had been done for the wrong reasons. I didn't want to go back, I became myself in SF, it's home."
Dario, Auto mechanic, Italy
"I met my wife 35 years ago on a holiday and decided to come back permanently. The first 5 years was very hard; I had no friends or family. We thought we'd leave after five years and we're still here. I've been at this shop for over 30 years. I miss Italy and when I'm there, I can't wait to come back here."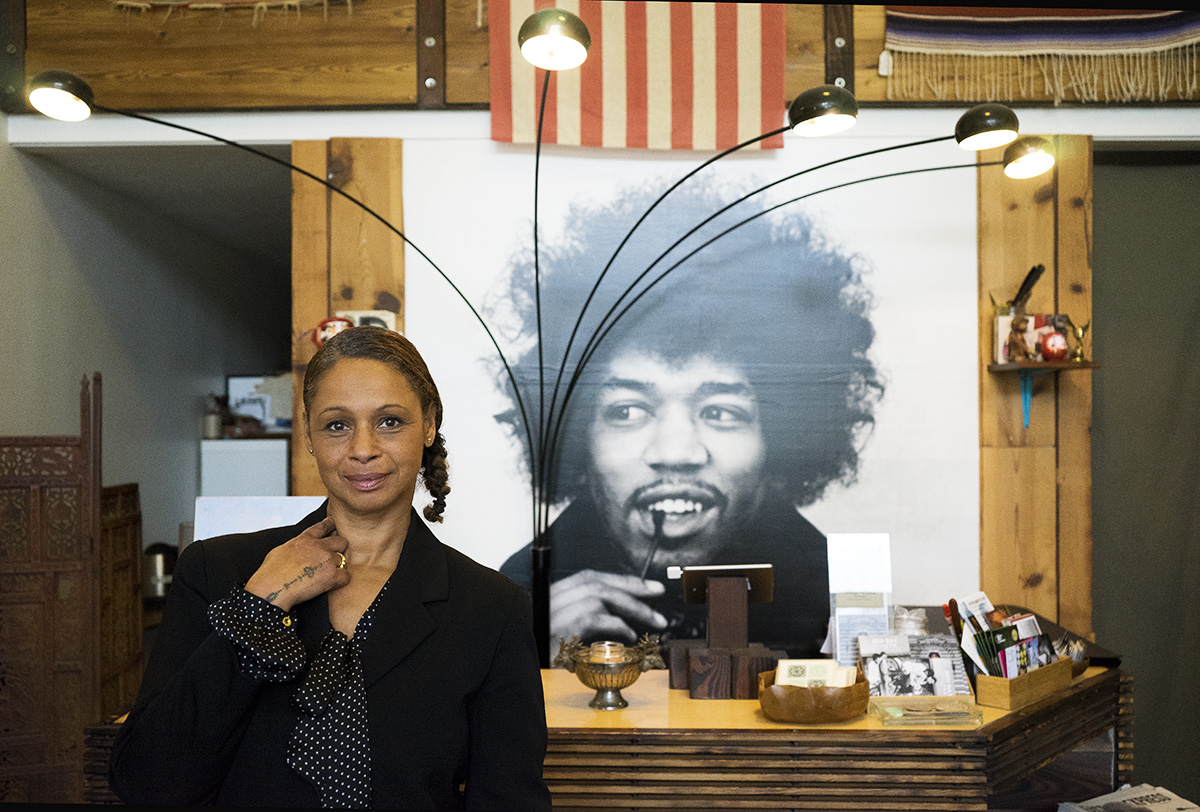 Rachel, Designer/Entrepreneur, Denmark
"The way I live and look at things is very Danish, I grew up with the word "quality" on a pedestal. San Francisco was an easy transition. Europeans are very surprised as to how simple it is to change careers and re-invent yourself here."
Marina, Clinical aesthetician, Russia
"When we left Moscow 25 years ago, it was still the Soviet Union and it will always remain my spiritual home. Coming from a communist country, we were oppressed. As soon as we got here, my husband adapted like a fish to water. For me it was a little more difficult, in the beginning I was depressed. I've come a long way and now it's definitely home."
Archna, Senior Project manger, Norway
"I came for love, decided he was the one, went home to pack my things and come back asap! The whole world lives in SF. People can be a little shy in the beginning, but they tend to become your friends in the long run. We are surrounded by nature and now I'm a mom, I'm looking forward to showing my child his side of the world."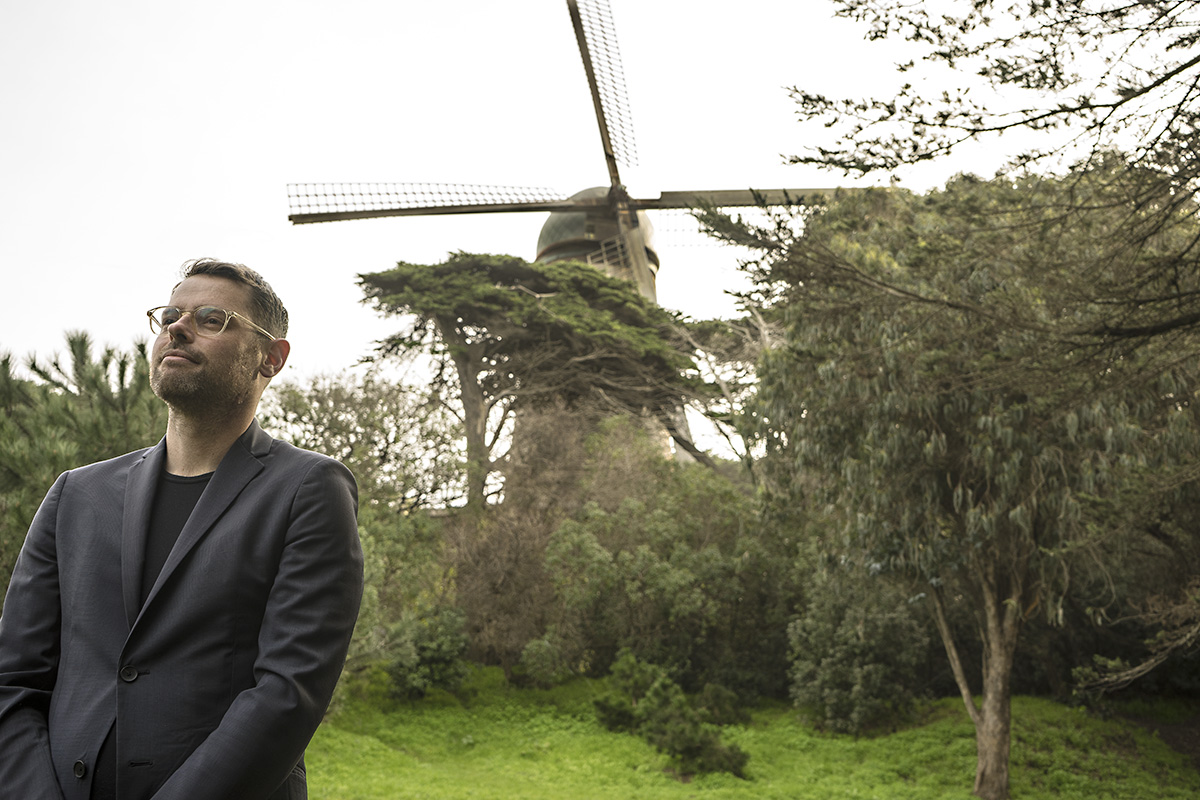 Didier, Designer, Holland
"I came for a job thinking it was temporary and I'm still here. Ideas can start out very idiotic and not all of them evolve into something successful. But the great thing here is you have to try and not focus on failure. Who am I to judge that? There are plenty of companies who fail and that is part of the ecosystem in the Bay Area. You have to be motivated, the prospect of getting rich here is still a big draw."
Onur, Structural engineer, Turkey
"I was looking for the next chapter in my life so I came to visit a friend and never left. I recently became an American citizen and SF was the natural choice for me. You come to NYC to be somebody, you go to LA to be someone you're not and you find yourself in SF. It's home without realizing it."
Roberth, Executive chef, Sweden
"I met the love of my life in the US when I was skiing. My family in Sweden is very traditional. I'm still very proud of being a Swede. In SF the food standards are very high but we have to adapt the menu to peoples needs. We've moved on from truffle fries or lobster, mac n cheese."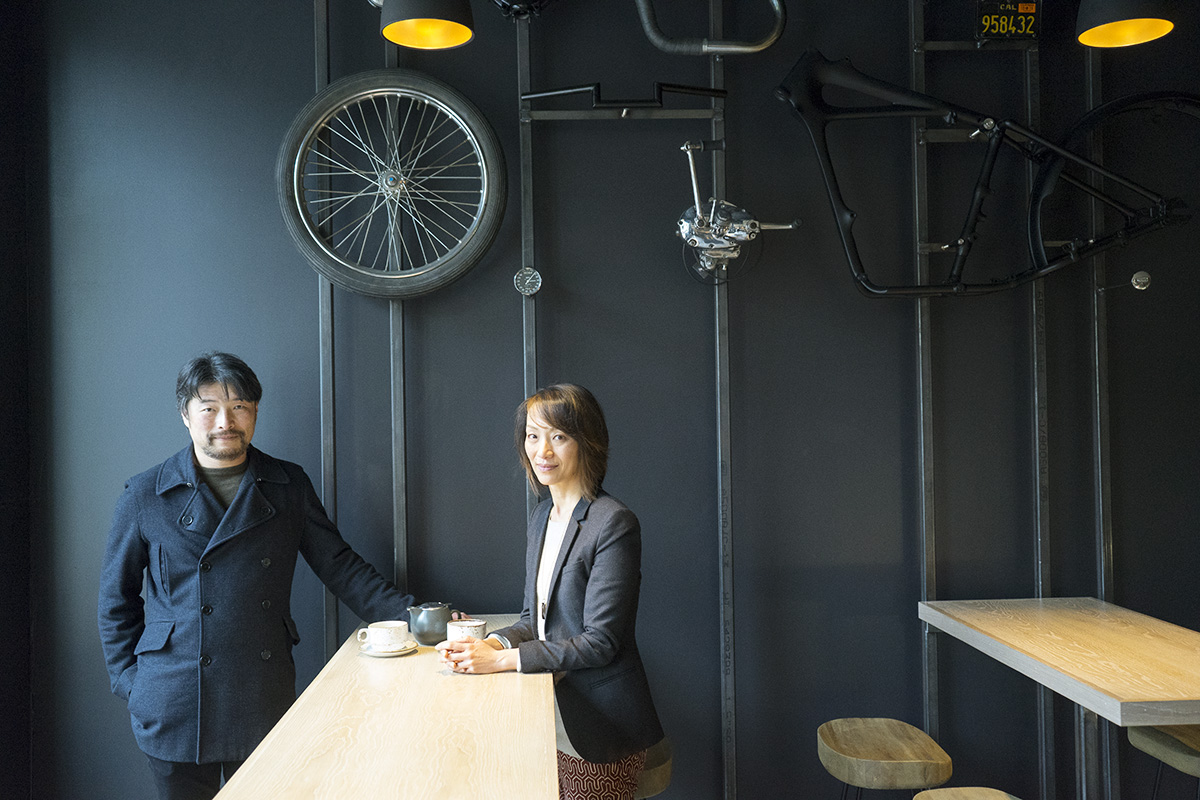 Lawrence and Ann Lai, Entrepreneurs, Taiwan
"The Bay Area has always been a popular destination for Asians; it's a direct flight for us! We came in the mid 80's as students and met here. San Francisco offers diversity and we like being part of that, especially breaking down stereotypes. At home we speak Mandarin and cook Taiwanese food. We are very fortunate to be here. San Francisco has a modern aesthetic, an open mind and has a pace that is not as frantic as in other US cities; this appeals to other cultures. Our children were born here and we remind them often "it's a great place to be a teenager!"
Ankur, Engineering manager, India
"I miss my family and Indian food the most. That said, SF is home for now. The opportunities for building a career in tech are unparalleled anywhere else in the world."
Vanessa, Videographer, France
"It's easy to work here, you can go from job-to-job and there are a lot less formalities. In France it's not like that, it's very official and formal. Coffee culture is a huge part of life here, but it's very different to France. Home is where nothing is missing. 2 years from now, who knows... but in SF, I know where everything is."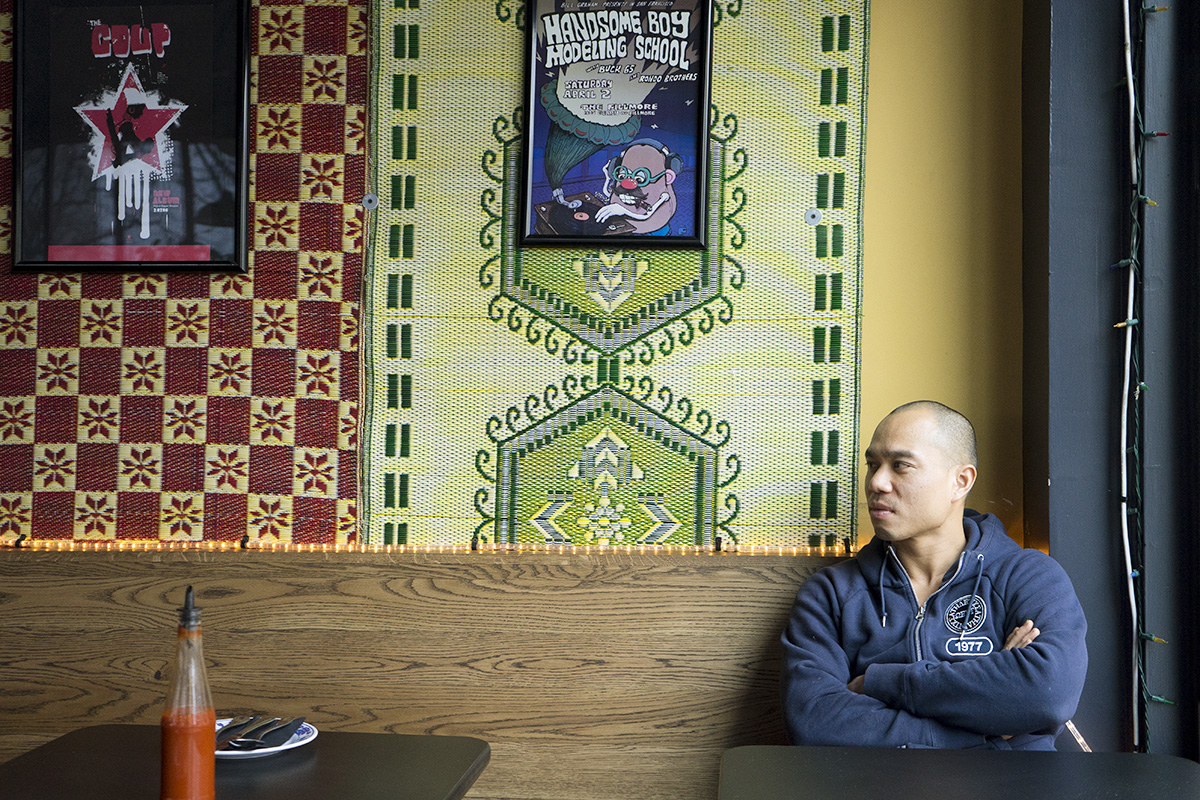 James, Chef / entrepreneur, Thailand
"This was my mother's restaurant, I took it over and I want to represent my family, my culture and myself. We have a huge sense of self pride. You never ask, you always accept and you don't reject. I'm very stimulated by food, it's an international language. People in SF celebrate SF more than being American: it's about open-mindedness, learning and giving anything a try. SF offers an influx of progression and has it's very own cultural diversity thing going on: sometimes you have to ask yourself who is the minority…I live life as a modern American."
Jessica, Writer / entrepreneur, Lebanon
"I am the voice of an Arab woman: I bring political incorrectness and Lebanese hospitality to the community: WE DON'T SPLIT THE CHECK! People in San Francisco have a lot of self-love, a high level of acceptance and allow themselves to fail. Innovation is a field of personal growth and tech is a manifestation of the spirit of innovation."